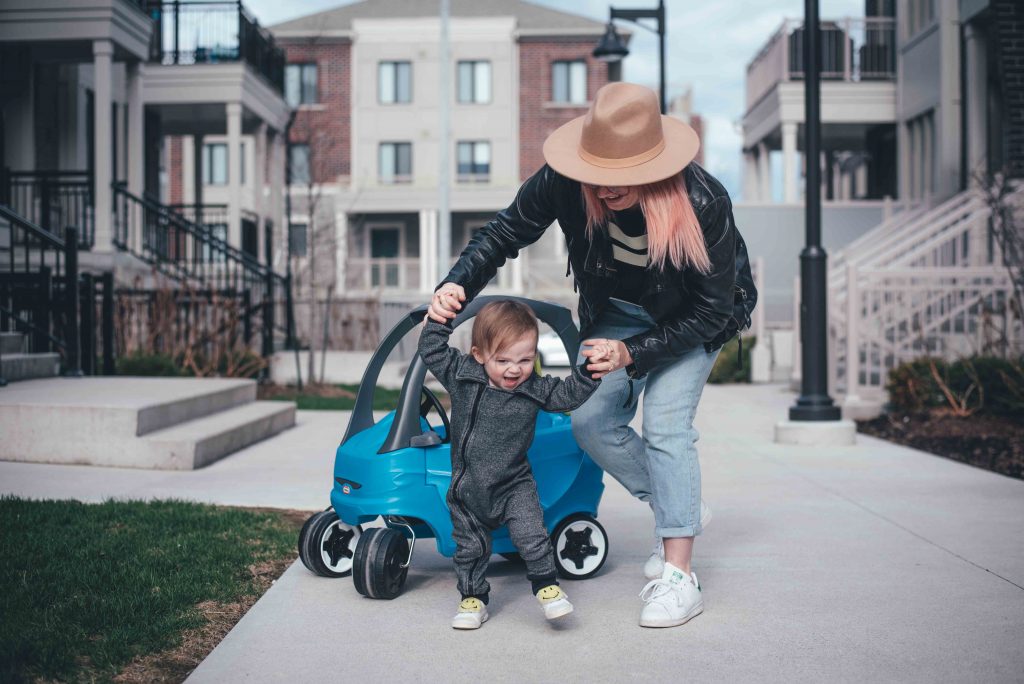 Since becoming a mother in January
2018, there are a few things that have consistently blown my mind. The biggest
being how quickly time moves. It was just earlier this week, when it dawned on
me, that I was pregnant two years ago.
TWO YEARS AGO. How is that possible?
Sterling is 16 months now, taking
about 10-15 steps on his own and ready to explore new things each day. He and I
spend our days together and are currently exploring options of childcare, but
in the meantime, Trevor and I have prioritized him having a growing library of
books, toys, tools and crafts to engage and stimulate his developing mind.
So when buybuy BABY reached out to share their amazing assortment of indoor, outdoor, creative, and educational (STEM) toys and activities from our favourite brands (at every budget) I jumped at the opportunity to spoil Sterling. Although this post is sponsored by buybuy BABY all opinions are 100% my own.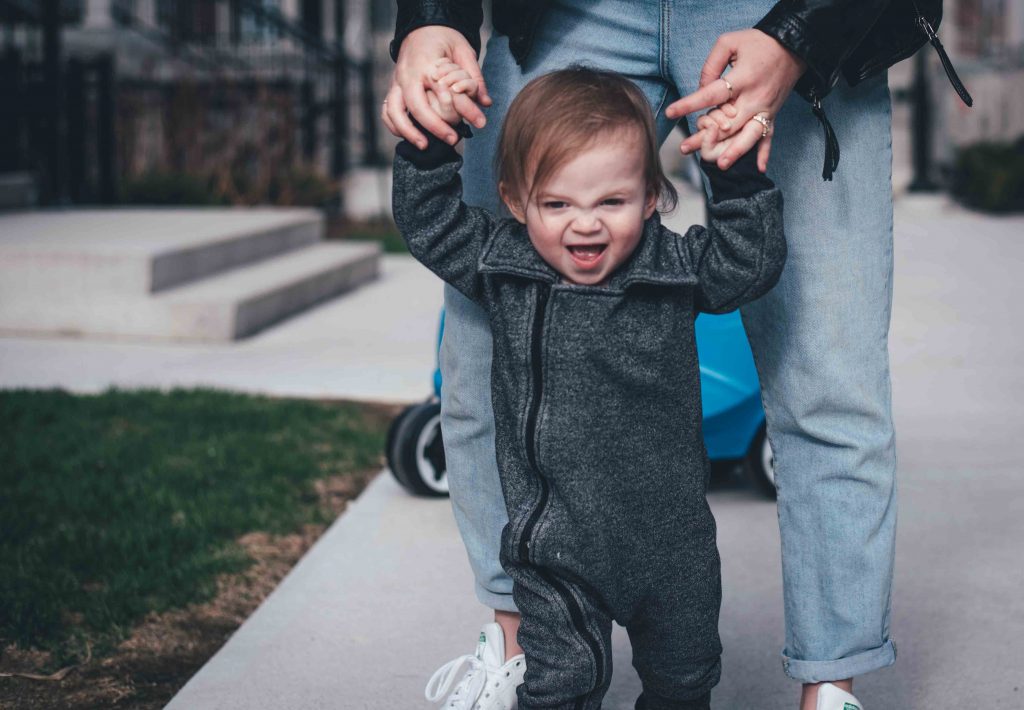 Having Sterling born so early in the year (January 4th), I find his developmental stages change with the season. As we approach spring, he's all about moving and being outside, which is convenient because I am as well. The Little Tikes Cozy Coupe Sports Car has definitely been a winner as the weather has been warming up. We've gone cruising around our neighbourhood thanks to the push handle allowing me to have full control. Sterling absolutely loves playing with this stylish car in our home too, and practices getting in and out. I love that this toy can also grow with him as there is a removable floor to give him control once he's ready.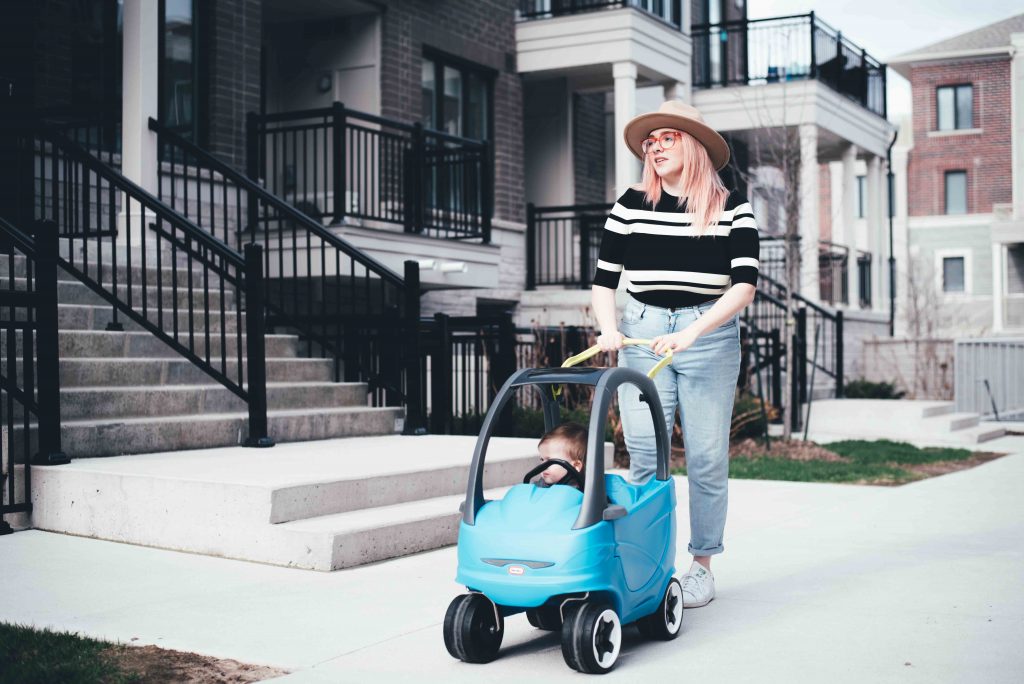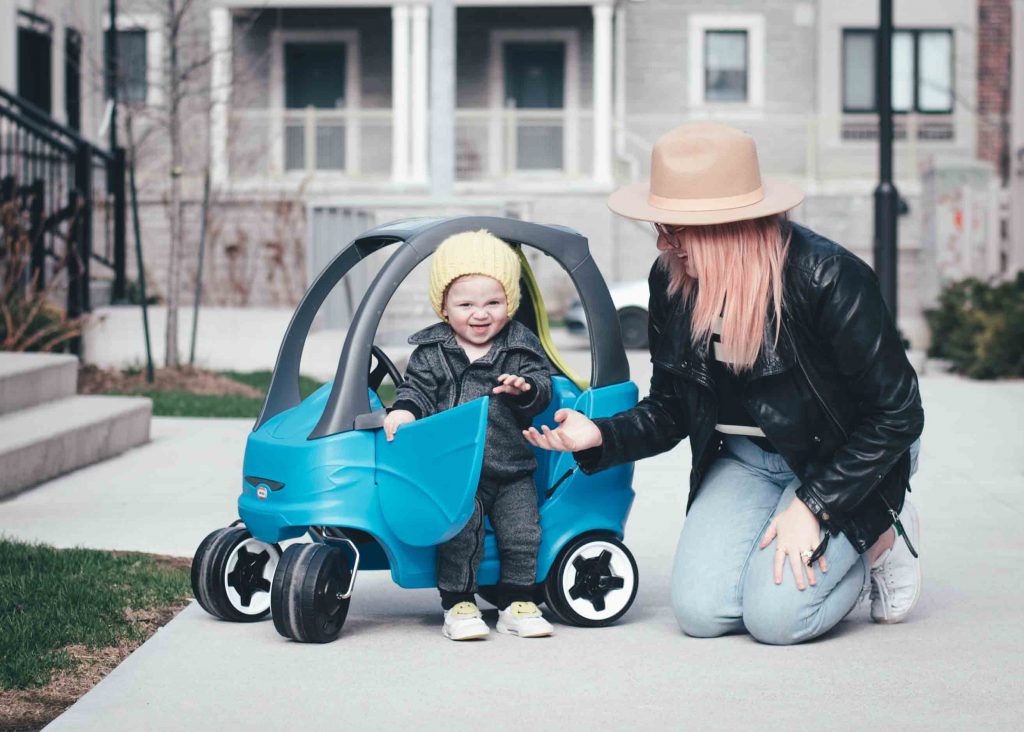 We also picked up the Happy Trails Walk and Ride-On Giraffe to encourage movement around our home. I love to watch Sterling's development, coordination and balance while pushing and scooting on this adorable wooden toy. Sterling is currently mastering backing up and navigating around Taco.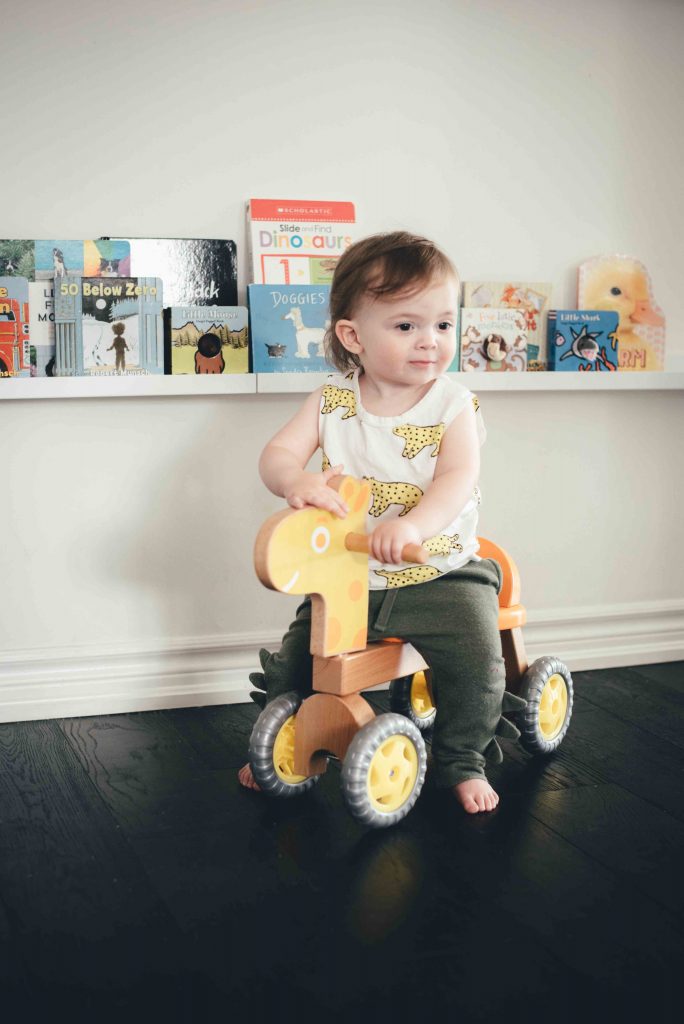 As a designer myself,
sparking Sterling's interests in the different types of art is one of my
favourite parts of parenting. He's been drawn to music since day one, probably
because I walked around singing every day of his life and my entire pregnancy.
The Hey! Play! Acoustic Toy Guitar has been fun for the whole family to play with, Trevor "tuned" it and I've been walking around playing everything from The Beatles to Baby Shark. Sterling likes to pick the cords while hitting the base to a beat. Instruments as toys, introduced at an early age will hopefully ignite a life-long passion for music and the preforming arts.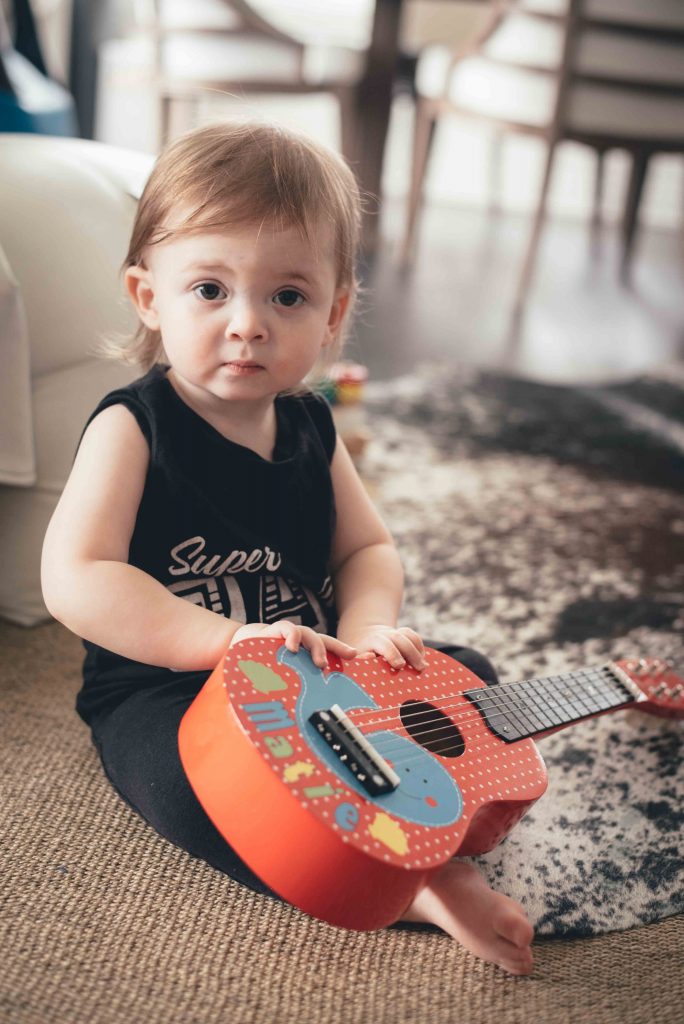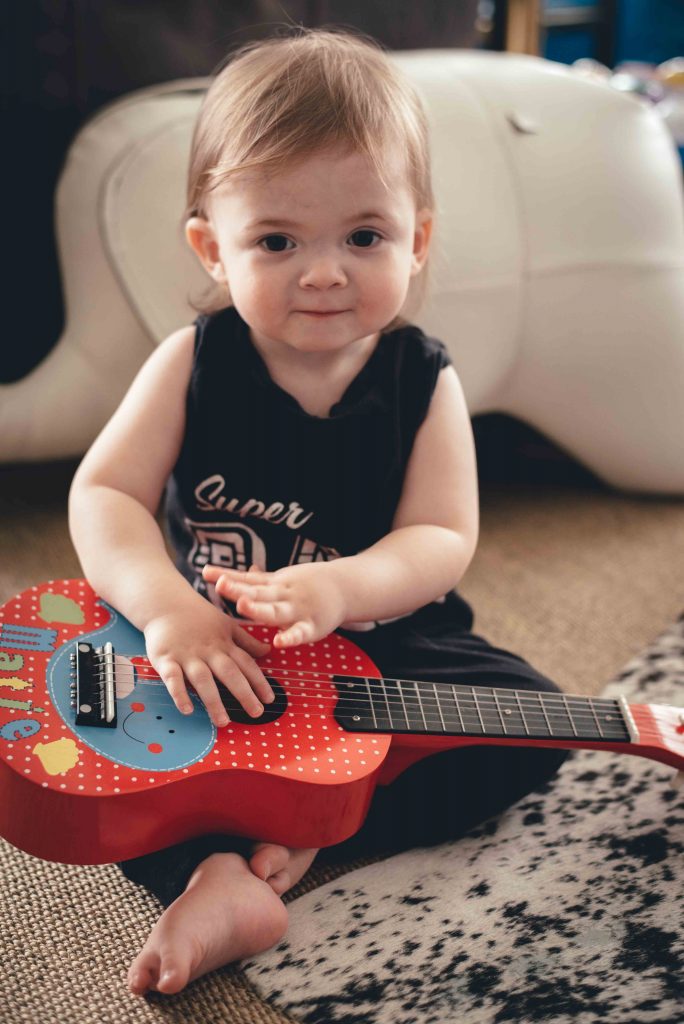 As Trevor and I are photographers, our collection of cameras is pretty big and growing. Knowing that Sterling will grow up around cameras, we started his collection of toy versions pretty early. Again, hoping to spark interest.
I love the nostalgic feeling of this Fisher Price Classics Changeable Disc Camera, that is an updated version of the 1968 original. So far Sterling has only figured out the pressing of the button, and has yet to discover the adorable pictures that can be seen through the viewfinder. The camera comes with three discs, which are filled with images from animals to nursery rhymes to stories.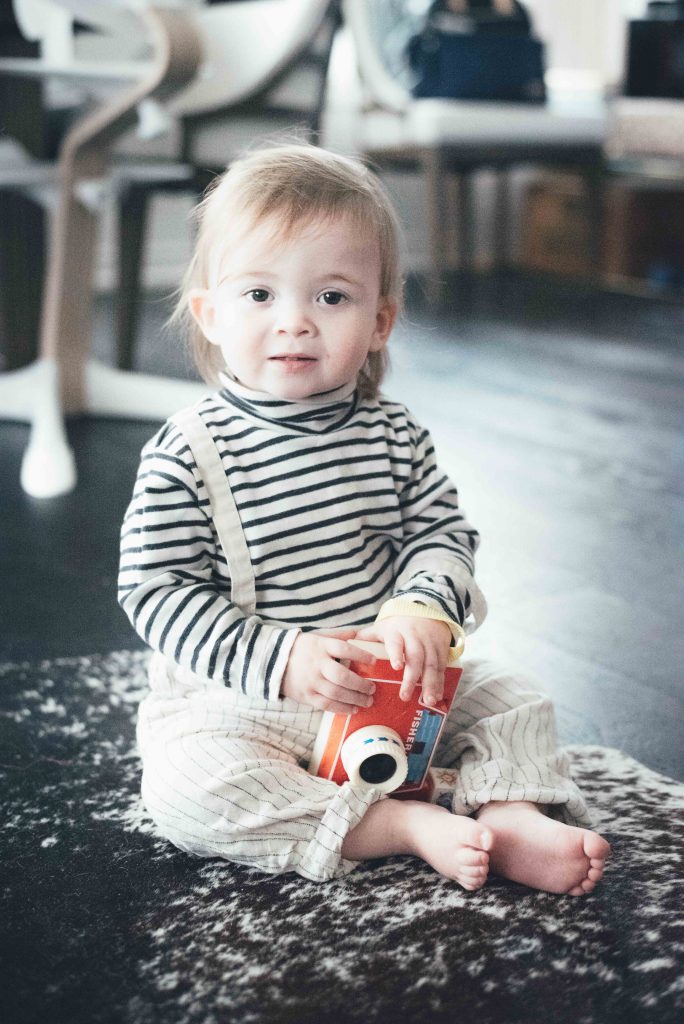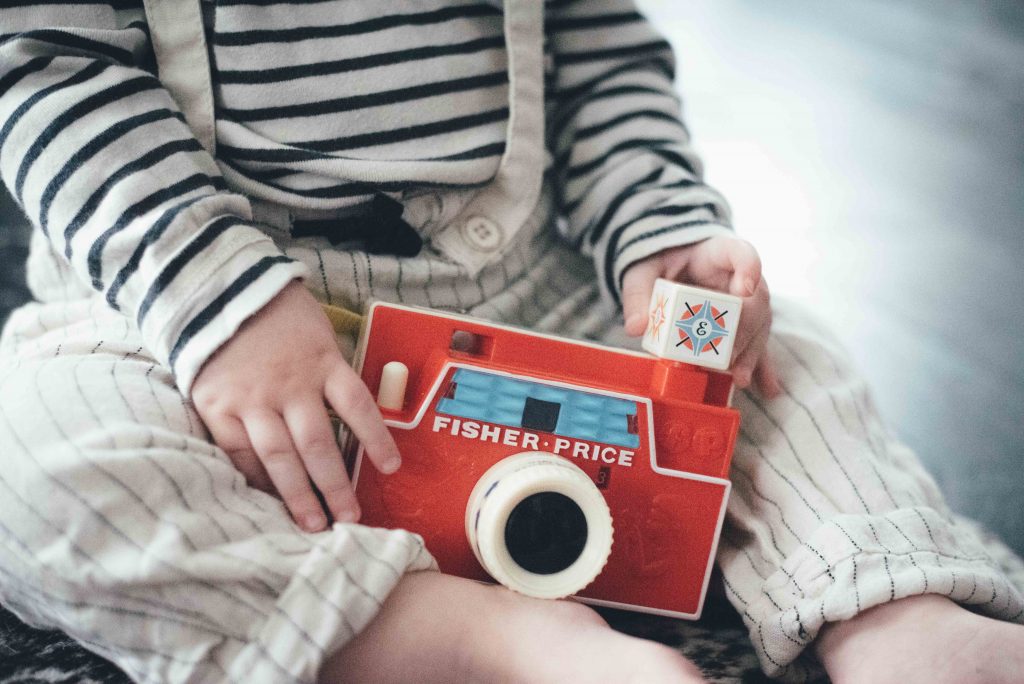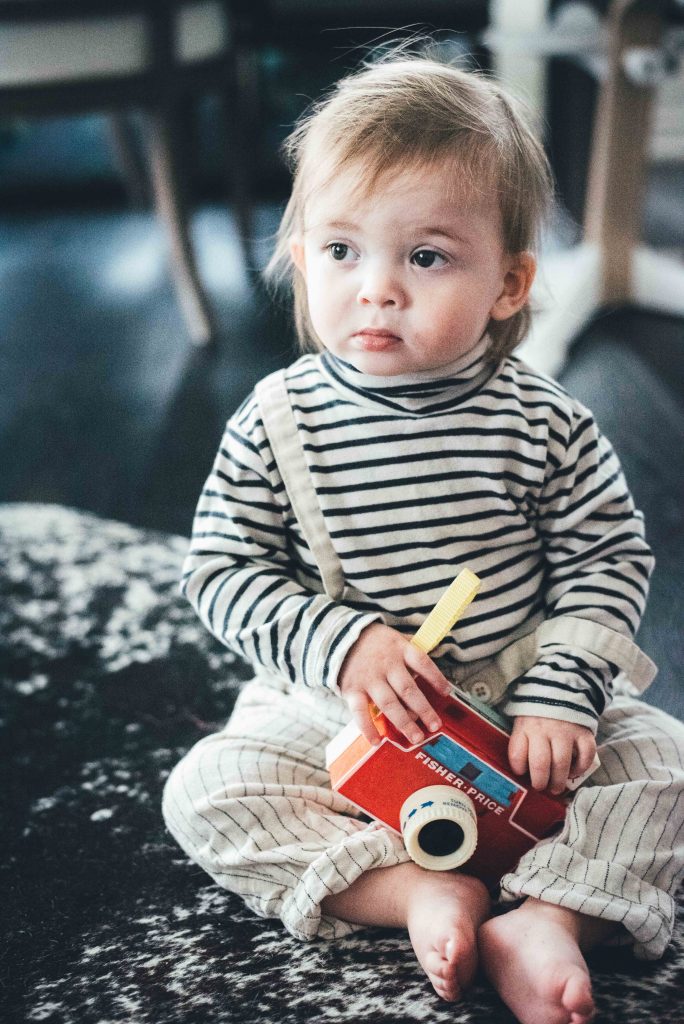 We also picked up the Hey! Play! Montessori Wooden Math Game, which teaches STEM (science, technology, engineering and mathematics) basics. With wooden pegs and colour tiles and stacking rings, the game teaches children to count, sort and stack. This is another toy that will continue to grow with Sterling and so far, he's at the stage where he's arbitrarily stacking the rings and sorting them across the pegs.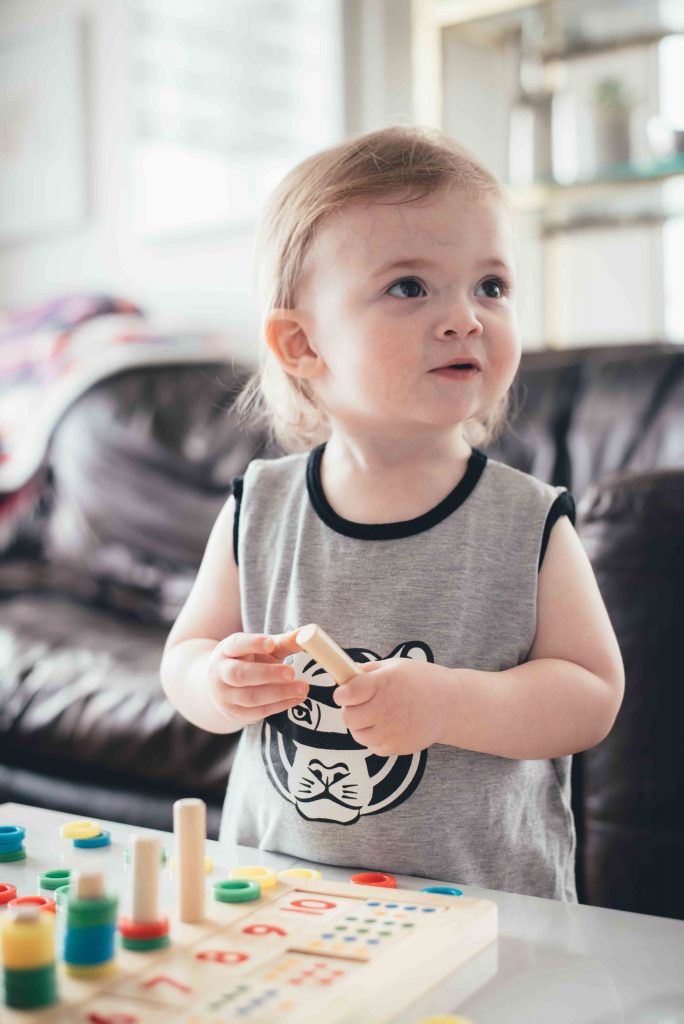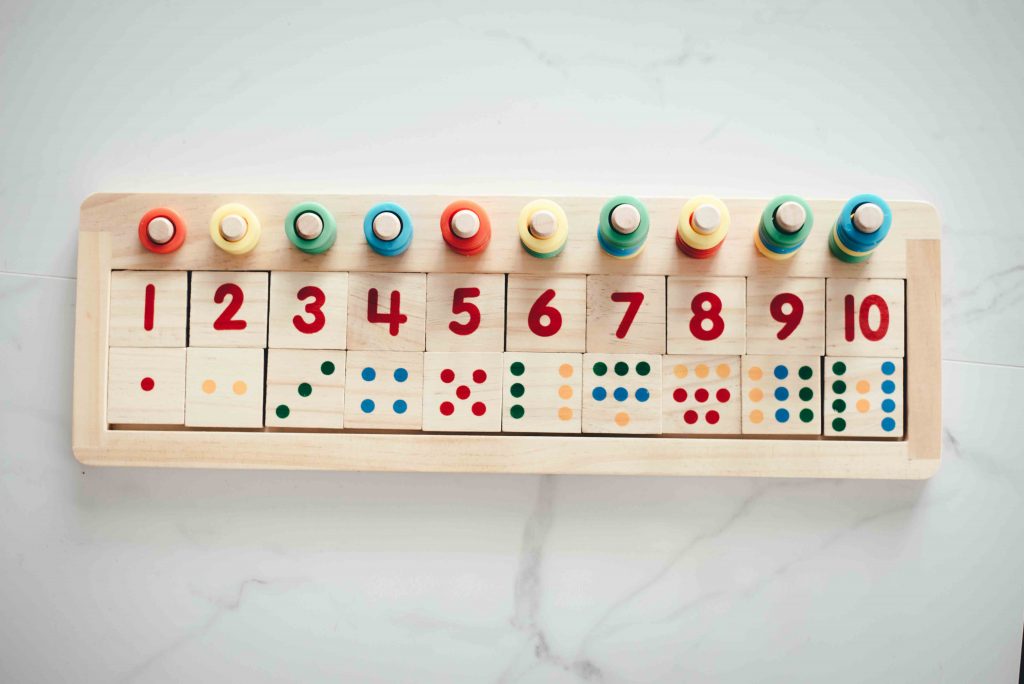 Probably Sterling's favourite and most used item we picked up from buybuy BABY was his new Sweet Seats Shark Chair. His face lit up the first time he sat down in it. He can usually be found lounging in it while flipping through his books, cuddling with a stuffed animal or snacking on Cheerios. I think he really likes having a spot just him.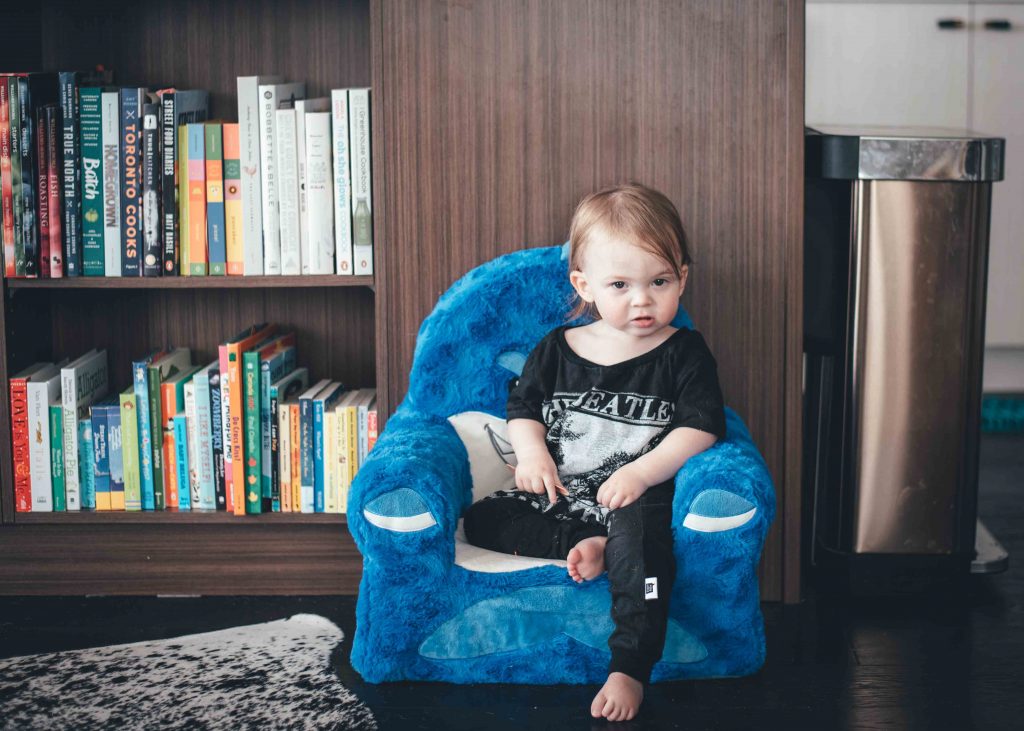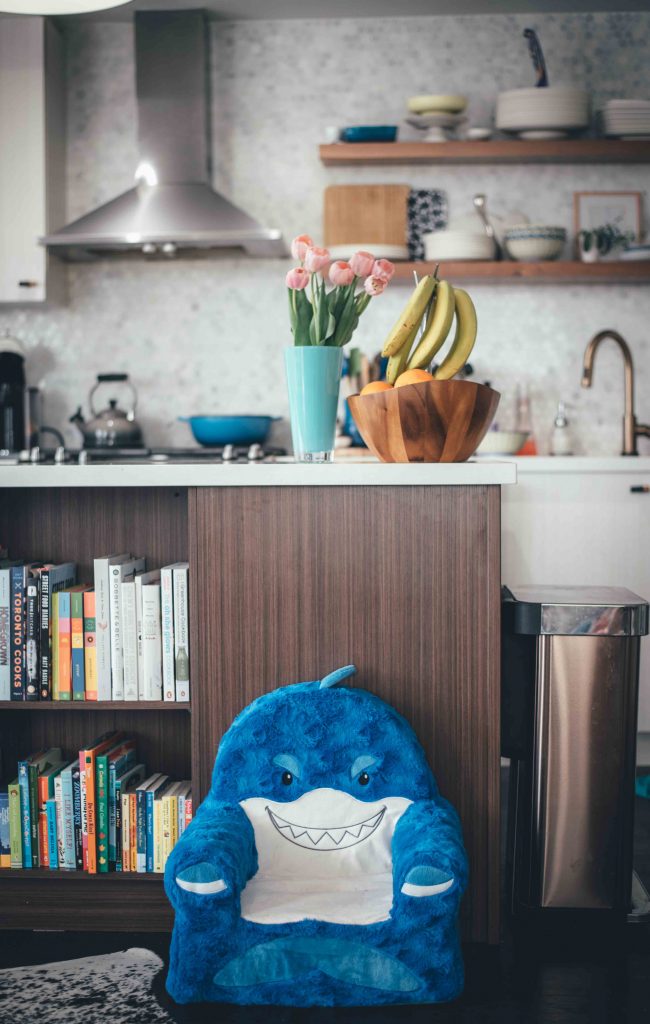 Over these next few months as we move into the warmer weather of spring and summer, I can't wait to see how much more Sterling learns and develops. These toys and activities from buybuy BABY should ignite his interests, creativity and thirst for discovery. Each day as he takes his tiny steps forward, it feels like leaps and bounds as he discovers the world around him.